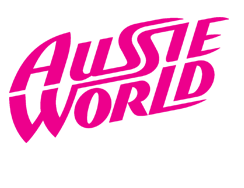 Experience one of Australia's favourite Theme Parks! With so many thrilling rides, games, shows and attractions on offer, Aussie World on the Sunshine Coast is jam-packed with over 30 rides and attractions and is the ultimate FUN day out for the all ages. Be Boggled in Professor Bogglesworth's Illusionarium, be brave on the Redback, take on the Plunge, or have a blast on the Ballroom Blitz, water play area Leak'n Logs, Giant Slide, Wild Mouse Rollercoaster, Dodgems, Platypus Ponds Mini Golf, Ferris Wheel, Bizzy Buggies or the Space Shaker Swinging Ship. If you're looking for thrills and excitement then you will find it all right here!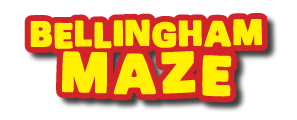 Bellingham Maze provides a variety of outdoor, mind challenging activities delivering educational experiences outside of the classroom.  Our activities are appropriate for educational visits, reward days or as a place to go for some outdoor brain teasing fun with your school peers.  Our school excursions focus on areas such as teamwork, organisational skills and communication, combining lateral thinking with physical and mental challenges in a fun relaxed environment.  Students will apply decision making and problem solving skills, will build trust and will learn how to work together in teams.  Students will also learn to collaborate, apply strategies, learn about leadership and learn about the importance of diversity among their fellow students.
Pit your wits against big sweeping bends, challenging chicanes, hair-raising hairpins and supercharged straights. The Big Kart Track is the largest commercial go-kart track in Australia. Pure adrenaline will be unleashed when you join in on the race! With up to 50 go-karts racing on the 1.2 km international standard track at approximately 70 km/hour. The Big Kart Track is open 7 days and located on the Steve Irwin Way, Landsborough Qld.
Open daily, The Ginger Factory is one of the Sunshine Coast's most popular tourist attractions. With integrated education and entertainment, it is the perfect place for schools to visit. On the Factory Tour students will explore the ginger industry, discovering why the Sunshine Coast provides premier growing conditions ideally suited to ginger. The Live Bee show will give students an experience like no other, captivating their imagination as hidden secrets of the hive are uncovered. Surrounded by acres of beautiful tropical gardens and walks, The Ginger Factory offers educational tours and fun rides, souvenir shopping along with a fantastic café featuring fresh food options prepared daily.
LaserZone Sunshine Coast is home of the 2014 World Laser Tag Titles. Gear up with a high-tech pack and "phaser" then attempt to achieve a winning score by zapping opponent players, base stations and other targets within a multi-level maze. A fun indoor activity that everyone can play. Round Robin tournaments are available for school groups (and it's Air-Conditioned).
The Sunshine Castle is medieval museum/tourist attraction and function venue.  It promotes history, encourages education and facilitates unique celebrations. Australia's biggest castle (complete with moat, battlements, towers and a drawbridge), offers its Medieval History Shield Tour (self-guided tour) that explains weaponry, customs and castle life style in the Middle Ages. The Castle caters for group lunches (Medieval style), and for the serious learners the Castle can bring in Sir Justyn, Australia's leading Medieval educator and performer, who tailors talks and activities for your group. Sir Justyn offers a selection of educational and historical talks and presentations in the Castles Great Hall all free with regular admission prices.